NDIS Provider
TFD Services are registered as a National Disability Insurance Scheme (NDIS) provider.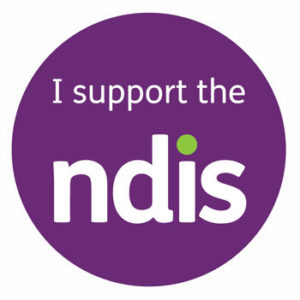 As a NDIS Psychologist we can provide services for the following classes of support:
Therapeutic and behaviour supports;
Emotional development and regulation;
Assistance to integrate into school or other educational programs; and
Specialised assessment of skills, abilities and needs.
As a NDIS Psychologist, we can assist people who are eligible under National Disability Insurance Scheme (NDIS).

How do I use my funding?
Self-managed funding
The NDIS has developed a process that supports you to manage your finances quickly and efficiently.
As a self-managed participant you have specific roles and responsibilities as part of your individualised plan.
You must be able to:
select a preferred service provider (NDIS registered or not),
request an invoice for service,
claim the expense through the scheme and maintain appropriate records, and
pay the provider.
Claims will be processed quickly (generally within 48 hours depending on who you bank with).
Self-managed participants can also choose to pay a service provider up front and claim the expense back through the scheme.
You will then be reimbursed for these expenses, with the money deposited into your bank account.
Case-managed funding
As a case-managed plan, the participant has chosen an organisation to facilitate their service delivery.
The case management provider will in conjunction with the participant
identify the service required
identify and initiate contact with the service provider to establish a service agreement
Service provider to provide an invoice once the service has been provided
What is the NDIS?
The National Disability Insurance Scheme (NDIS) has been set up as a new way of providing individualised support for eligible people with permanent and significant disability, their families and carers. NDIS is the insurance that gives all Australian's peace of mind. As we all know, disability could affect anyone and having the right support makes a big difference.
What does the NDIS do?
NDIS understands that everyone's needs, preferences and aspirations are different. The NDIS provides to eligible people a flexible, whole-of-life approach to the support needed to pursue their goals and aspirations and help them participate in daily life.
NDIS provides information and referrals, such as links to services (such as a NDIS Psychologist) and activities, individualised plans and where necessary, supports over a lifetime.
They raise community awareness and encourage greater inclusion and access to mainstream services, community activities and provide other government initiatives.
They support service providers (such as a NDIS Psychologist) to build skill and capacity, and be part of the scheme.
Over time, they will develop new and better ways of providing support, by improving on what works well and seeking improvement from the lived experience of people with disability.
For more info on NDIS click here (www.ndis.gov.au)
What is the NDIA?
The National Disability Insurance Agency (NDIA) is the independent statutory agency that has the role to implement the National Disability Insurance Scheme (NDIS).  It will support a better life for hundreds of thousands of Australians with a significant and permanent disability and their families and carers.
The National Disability Insurance Scheme will provide peace of mind for every Australian, for anyone who has, or might acquire, a disability.
Their priority is to ensure people with disability continue to get the support they need. There will be significant changes to existing disability support systems. Arrangements have been made to ensure the scheme was introduced gradually, ensuring a smooth transition for people with disability and support providers.